A great article from the Sacred Bander.
sacredbander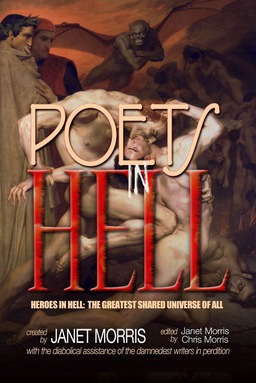 As many readers of Black Gate no doubt know by now, I have previously reviewed the shared-universe anthologies Lawyers in Hell, Rogues in Hell and Dreamers in Hell, all edited by Janet Morris and Chris Morris.
Well, this time out, with Janet's help, I am going to do something a little different for Poets in Hell, the 17th volume in the highly-acclaimed, award-winning, and very successful Heroes in Hell (HIH)series, what I like to call The Eternal Infernal Saga. Let me first give you a little back story, a little history as to how I, unplanned and undreamed, found myself wandering through the circles and levels of Hell.
A couple years ago I was asked by my friend and fellow author, Bruce Durham, if I…
View original post 2,869 more words